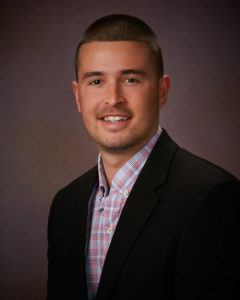 I am a proud life-long Wilsonian and love calling Wilson my home town. As you can imagine, even with Wilson not being a large urban city, I have seen enormous changes throughout our community over the last 25 years. I graduated from Beddingfield High School...Go Bruins! After graduating high school, I went to work in the heating and air conditioning industry. After working there for several years, I started my own heating & air conditioning company which is still successfully operating by my family today. Owning my own business and understanding what it means to meet payroll, manage inventory, market the business and do everything else imaginable to run a business prepared me for my next challenge in life....to sell real estate.
I have always been drawn to the real estate industry. I had the opportunity to see homes being built as I installed countless heating and air units in new construction homes (as well as existing homes). I had the opportunity to meet home owners and see their faces light up as they engaged in one of the most exciting times of their life...buying a home. I soon came to realize that I wanted to be a part of the real estate industry and help people find their dream home.
Licensed to sell homes throughout North Carolina, I concentrate on my home town of Wilson and surrounding communities in eastern Carolina. I love what I do and take great pride in meeting and exceeding my clients expectations. All REALTORS market themselves as they should, but for me, referrals from my vast number of friends and family from my home town along with my many referrals from past satisfied clients keeps me rolling....and I love it!
Outside of selling real estate, I am a true family man at heart and enjoy spending time with my beautiful wife and amazing daughter. As a family, we love any kind of racing, entertainment of all kinds, and the Carolina Hurricanes!
When you choose me to be your REALTOR, you get a commitment from me that is unsurpassed by anyone in our industry. I do not want to sell you one house and never see you again. I want to be your REALTOR for life! Call me anytime day or night to discuss any real estate needs you may have.
Email: cole@ourtownproperties.com
Phone: 252-363-7029